THE HARRISON QUARTERS
The latest musical performance flying under the unique and multifarious flag of Nicola Harrison.
A brand new show of sparkling performance, expressive percussion, smooth jazz, theatre songs, Latin vibes and much more from this new and innovative performance band with the irrepressible CAPTAIN HARRISON at the helm.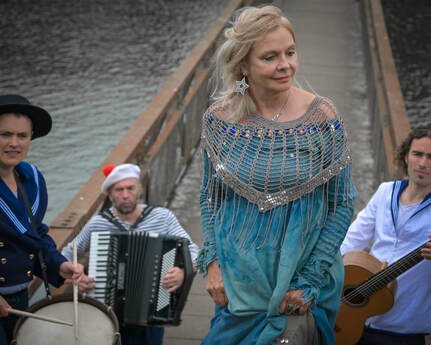 The Becoming
The becoming tour and concert commissioned by the prestigious three choirs festival and funded by the arts council.
See the Tour version here: https://youtu.be/xt2OsGUPCGE

Jazz concert version
New poetry, song settings and jazz improvisation around the theme of the sea.
See the improvised jazz version on YouTube here.

"
Mesmerising and brilliant show Presented by highly talented musicians, it was a totally immersive experience . We talked of nothing else for several days after.
"
Three Choirs Festival feedback
​Performed live at Three Choirs Festival
WINETOWN
a wine-tasting show

​​Nicola's innovative show of poetry, music, improvisation, song and dance to celebrate the glorious grape – with original writing and composition from two exciting and creative performers.
​Songs from folk, opera, flamenco, jazz and blues. Co-performed with international guitarist and composer Gerard Cousins.
"
'Original, clever, witty, each wine has its own 'character.'
"
Elise Smith
Tetbury Music Festival
Specialist in Spanish song and performance – classical and folk with recitations of Federico Garcia Lorca
Creating innovative ensembles to portray the music of Spanish composers and the Spanish Civil War
Her song recordings were used in a documentary about the Spanish Civil War – War is Beautiful
Her innovative show of Spanish song, music and narratives, Casa Margarita – La Casa del Amor – a theatrical approach to song performance and instrumentation – toured the UK for 3 years and had rave reviews
MARGARITA Y LORCA – Trio Lorca
Improvisation and musical storytelling with dramatic recitations of the poetry of Federico Garcia Lorca and his settings of gipsy and flamenco folk songs.​With accordionist Pete Watson and flamenco guitarist Gerard Cousins.

​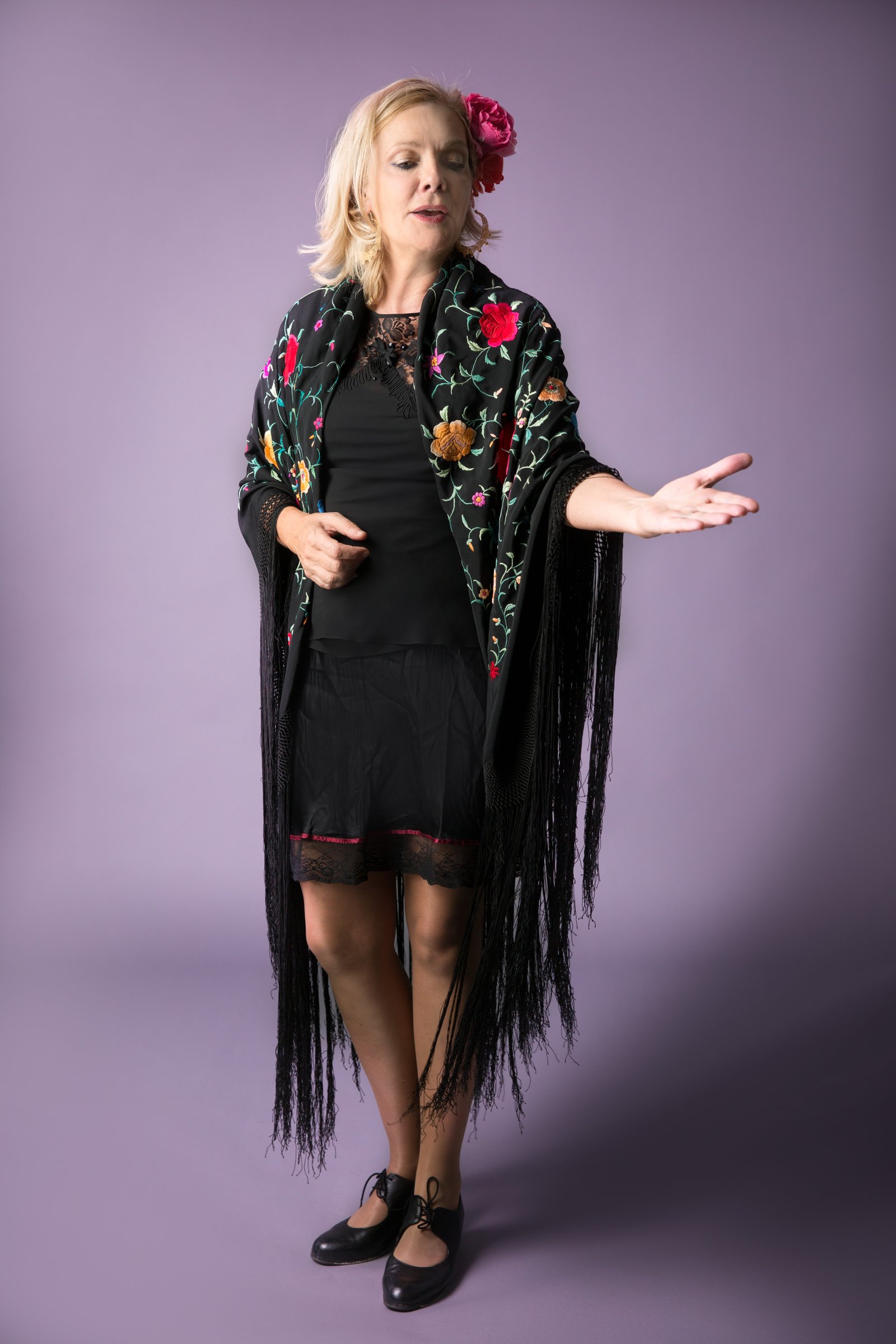 CASA MARGARITA – THE HOUSE OF LOVE
A CLASSICAL SPANISH SHOW
​Energetic and sparkling ensemble in an innovative show of narrated stories, vibrant classical Spanish music, percussion, glorious Spanish art song and dance. Virtuosic solo performances from violinist Ed Brenton, pianist Guy Newbury and guitarist Gerard Cousins, . Watch a short documentary showcasing Nicola's show House of Love here:
"
This voice – this performance, it is incredible.
"
Teresa Berganza
Patron of Casa Margarita
"
A fabulous event of story, songs and exceptional music-making. The Spanish ensemble Casa Margarita is not to be missed!
"
BBC Radio Oxford
"
Nicola shimmers and burns as Margarita in all her shades and moods, matched by a troupe of outstanding musicians and performers.
"
Tristan Bates Theatre
"
Innovative and intriguing, powerful musicianship, spell-binding storytelling.
"
Classical Music Magazine
SHAKESPEARE'S GARLAND
First performed at the World Conference of Shakespeare and Johnson at the University of Oxford, this charming event combines song, poetry and the music of Shakespeare's time with fascinating anecdotes.
​
HAD WE BUT WORLD ENOUGH
An innovative piece of new poetry, song and jazz improvisation.